At our Jacksonville, FL Jeep brand model dealership, we're excited about the upcoming Jeep Gladiator. This new pickup truck is set to be released this spring, and we can't wait to get a closer look.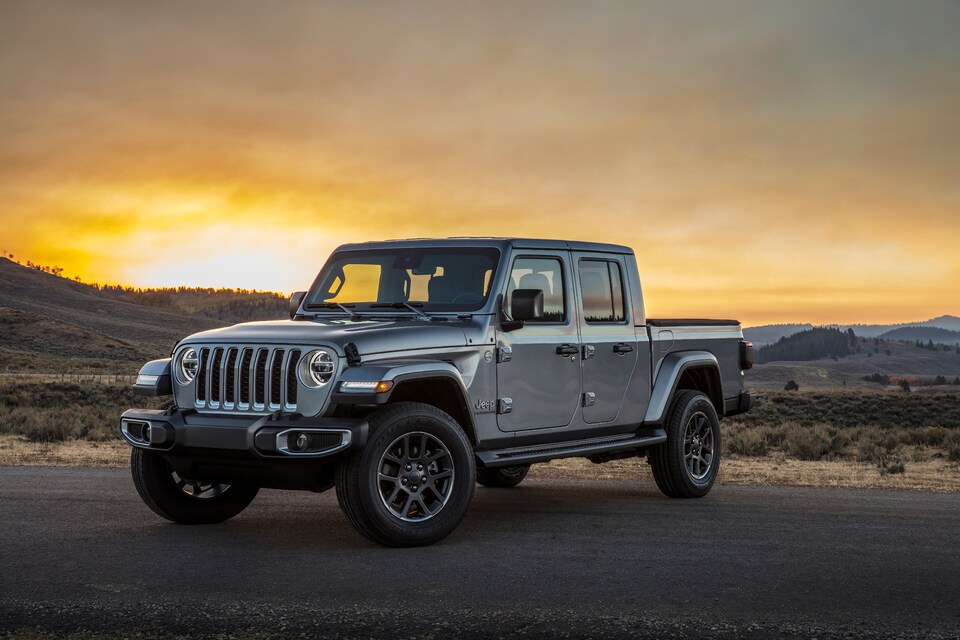 ​
The Gladiator has a front end that's similar to the Wrangler, with the bed of a pickup truck. It has that classic Jeep brand model style, but with the added capabilities of a pickup truck.
In addition to its Jeep brand model style, it also offers Jeep brand model capabilities. It comes with a 4x4 system that provides great performance in all kinds of conditions. Its heavy-duty axles provide excellent performance and added toughness, while features like the available sway bar disconnect system allow you to take on rough terrain.
This vehicle also offers impressive towing and hauling capabilities. It provides best-in-class towing at 7,650 pounds, along with best-in-class payload at 1,600 pounds so you can bring along just about anything. The Gladiator is also the only open-air pickup around, making it a unique option for drivers who want great performance and an enjoyable ride.
On the inside of the Gladiator, you'll find smart features like Apple CarPlay and Android Auto to make your ride more enjoyable and convenient.
If you're interested in learning more about the Jeep Gladiator, come on over to our Jacksonville, FL Jeep brand model dealer. We will gladly answer your questions about this upcoming model and any other new Jeep brand model you might be interested in. And once we have more information, we'll let you know when this vehicle will be arriving at our dealership.